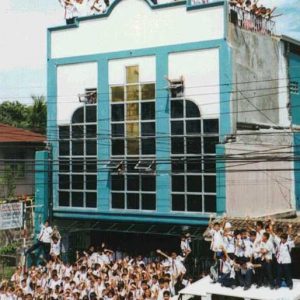 ASEA began in the Philippines in 1987.
It was formed after Dirk Wood and his family had spent almost one year working in that country as missionaries. In the Philippines, they found a nation torn by war and strife and flooded with poverty and sickness. The ministry has come a long way since it's beginning and is now fulfilling the ASEA vision through:
Evangelistic Outreach
Arise & Shine Schools of Bibliology and Theological Seminary
Church Planting
Medical Clinic and Outreaches
Feeding Programs
Read More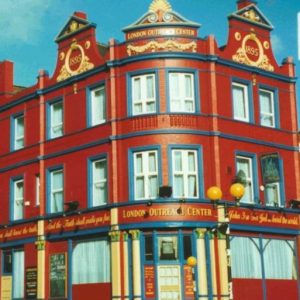 Our ongoing ministries in London include:
Public Evangelism including the Sunday Outreach at the Famous Speaker's Corner of Hyde Park
Wednesday Night Bible Study
Saturday Bible "Pub" Club for the Neighborhood Children
A Resource Library for Homeschoolers
School of Bibliology Training Program, including a Course on The Reformation
Biblical Counseling for those with Addictions
Why London?
In 1992, missionaries Dirk Wood and Steve Same were very involved in the works of Arise & Shine Evangelistic Association Philippines. Bible schools, church planting, evangelism, crusades and a Christian grade school were on-going. But it was in the midst of this activity that God spoke to Dirk. He said, "You will go to London and preach the Gospel to the nations gathered there." To Dirk, it was like the call to Macedonia that Paul received. He didn't know at the time that the book OPERATION WORLD had listed a prayer request for England saying, "Pray for more effective outreach…pray that…leaders with vision may lead the churches into action, wrest victory from the jaws of defeat and make an impact on the nation." Steve Same soon felt the same call to go and the Wood and Same families left the ministry in the Philippines and moved to London, England in June of 1993.
Read More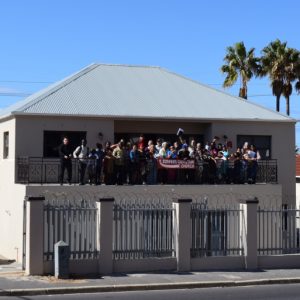 To the Uttermost Parts of the Earth
While preaching to the multitudes of London one evening at Leicester Square, Dirk was approached by someone from the city of Cape Town, South Africa, with the words, "You need to come to South Africa, we need preachers like you." The London ministry was booming, but soon an outreach trip was scheduled for the ASEA team in 1998. Four years later, Dirk and his family relocated to spread the vision to South Africa. They found a nation torn apart by hatred, poverty and violent crime. Dirk was drawn to the areas where gangs rule. The vision for South Africa includes training those whose futures point to gangs to be preachers of the Good News instead. Based in an area known as Muizenberg, ASEA was able to complete a building project in 2018 to house a church and a training center.
Read More